Sourcing Outlook 2021
Thursday, 25 November 2021 at 09:00
Online
Welcome to Sourcing Outlook 2021!
Please note Safari and Edge may not show the registration properly, please use another browser. Contact EBG if you still have problems!
We will focus on operational excellence with proven strategic effect. Since we ask your peers what to discuss the content stays real!
A unique one day, in-depth overview over sourcing, procurement and finance strategies, operations and governance. Available to you in a safe and high quality way.
Welcome!
Practitioner Investment Level:
1 990 sek until October 25th
2 990 sek after that
In the investment you get access to the online platform, can choose what Theme Discussions to join based on Your interests (limited seats), keynote recordings and access to your discussion groups after the summit via EBG | Community
If you are the least unsure what ticket to choose - contact EBG.
Consultants/Service Providers cannot pre-choose Theme Discussions
Learn more via the Terms & Conditions
Below is what Online Theme Discussions enabled by EBG look like - You choose whish to join - EBG connect you during and after the summit!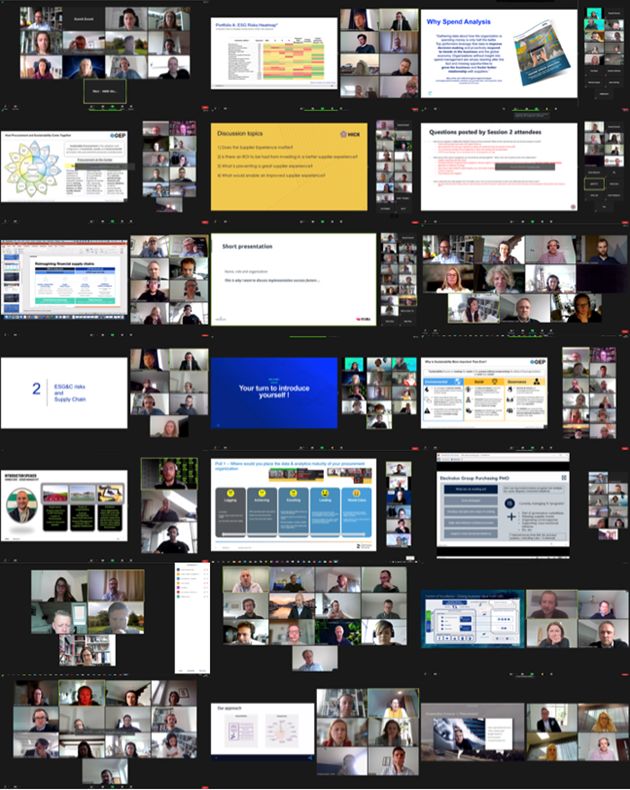 ...
Don't hesitate to ask us any type questions contact Lars via lars@ebgnetwork.com or phone +46 73 3500343 or anna@ebgnetwork.com via phone +46 73 5819302
EBG invoice with 20 days payment terms
Organizer is EBG | Network | Nacka Strand | Stockholm | Sweden
Share